212 Performance Military Gloves
The Best for the Best
212 Performance was recently given an opportunity to work hand-in-hand with some of our nation's bravest individuals, members of our armed forces. The objective was simple; to create a glove that could withstand the brutal conditions these fearless individuals face on a day-to-day basis. Initially, this military segment had been constantly purchasing replacement gloves as those available to them were not able to withstand the wear-and-tear those service members required of their equipment. Working together, we identified unique solutions to address their specific needs and the issues they faced, all the while relishing in the opportunity to field test these gloves with them, side-by-side. You can imagine the shock on their faces when our gloves were withstanding the wear caused by hauling around rolls of razor wire, and when finished, were ready to go back for more.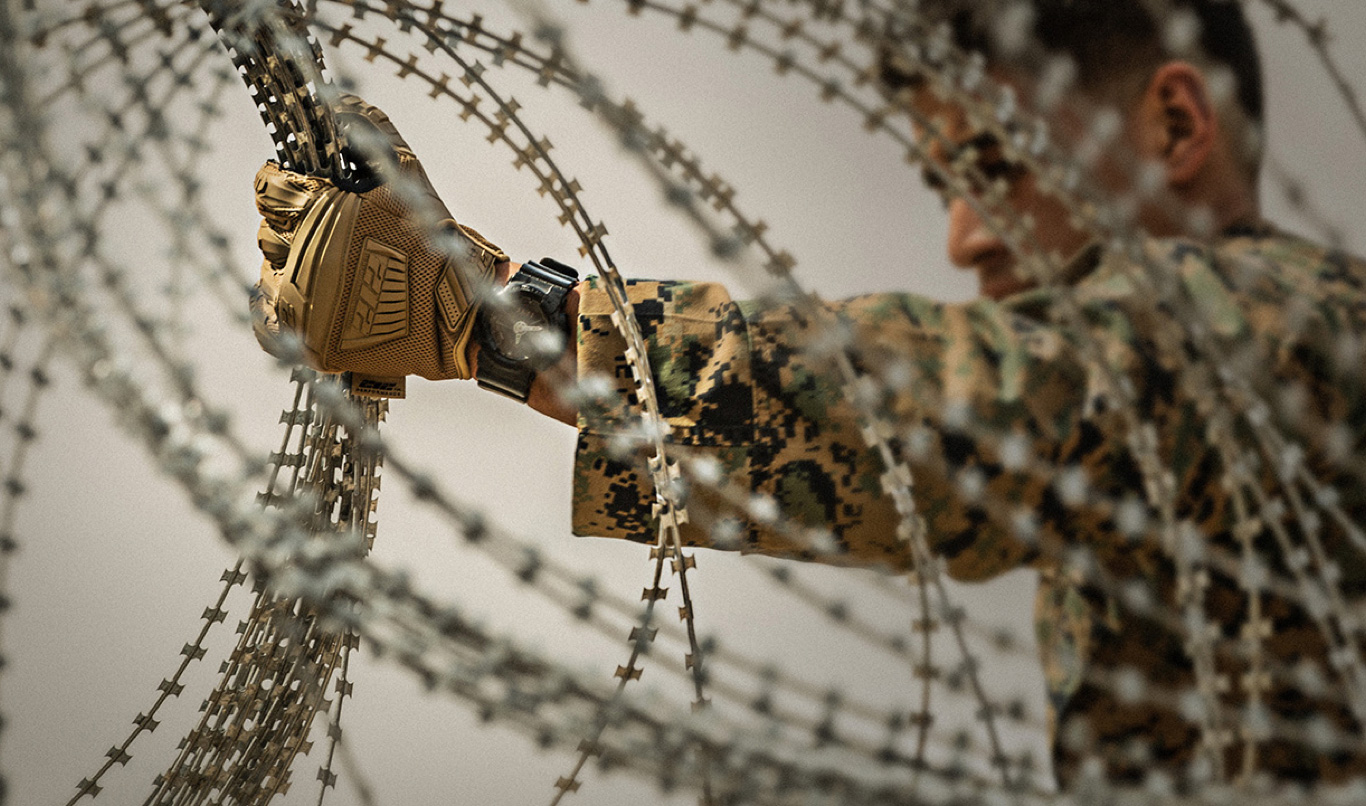 Our military partner sent this letter to us, reiterating the value they see in their 212 Performance Gloves:
"Once again I would like to thank you and your company for making this Air-Mesh impact cut level 3 glove for RTAMS. My Marines and Civilians like this glove for its outstanding performance overall in handling concertina wires, barb wire, construction labor, etc. As you know I purchase for RTAMS and I've been looking around for a company that will make a great glove for what we do on a daily basis for the past 10 years.
I've talked to plenty of glove manufactures over the years and they said they will make a glove to my specifications and they never came thru, your company did. The gloves that I purchase over the years, lasted on average of 2 months or less depending on who was using them. I average 30 to 60 pairs every 2 to 6 months rotation of Marines and the cost can add up over time. Your gloves are lasting past my expectations on the average 4 to 6 months depending on who is using them, which is a better return for our money. In the past 2 years from the Marines that first tested them till present the majority favor this glove and they pass the word to their units as they leave RTAMS to get them. Once again thank you 212 Gloves for your support."
Related Posts
Shop Military Gloves