Impact Needle Puncture Resistant Gloves
Protect your hands from sharp objects while on the jobsite by wearing the Impact Needle Puncture Resistant Work Gloves.
Details
The 212 Performance Needle Puncture Resistant Work Gloves offer extreme protection with a classic look. To protect you while handling the sharpest objects while on the job the bright orange extended length thumb saddle on this glove is reinforced with a 6-layer steel mesh lining that provides needle puncture protection for that often injured area. TPR rubber impact padding runs across the knuckles and down the full length of the last 3 fingers of the hand. The single piece palm is made of durable and abrasion resistant polyurethane (PU) and nylon fibers that outlast most traditional fabric blends and an embossed pattern increases grip. To help keep the sweat out of your eyes when the heat is on, the back of the thumb has a built-in terry cloth sweat wipe. The adjustable cuff enclosure provides a snug fit that keeps out dirt, debris, and other irritants during wear. With all these features, this glove is a must-have for tough jobsites across a range of professions.
Features
DURABLE PALM - Durable single piece palm is constructed of abrasion resistant PU and nylon fibers
EMBOSSED GRIP - Embossed pattern across palm and fingers provides increased grip and tool dexterity
NEEDLE RESISTANT THUMB SADDLE - 6-Layer steel mesh lined thumb saddle provides needle puncture protection
IMPACT PROTECTION - TPR protective padding runs acrosss knuckles and down the full length of three fingers
SWEAT WIPE - Terry cloth sweat wipe along back of thumb helps manage moisture without removing gloves
ADJUSTABLE CUFF - Cuff enclosure is adjustable for a snug fit that keeps out dirt and debris during wear
Specifications
country of origin
Pakistan
warranty
10 Day Limited Warranty
Impact Protection
Heavy-duty and flexible TPR molding runs down the fingers and across the knuckles provide maximum finger and hand protection from crushes and blows while on the job
Needle Resistant Thumb Saddle
Adjustable cuff has hook and loop closure for a secure and comfortable fit and keeps out dirt and debris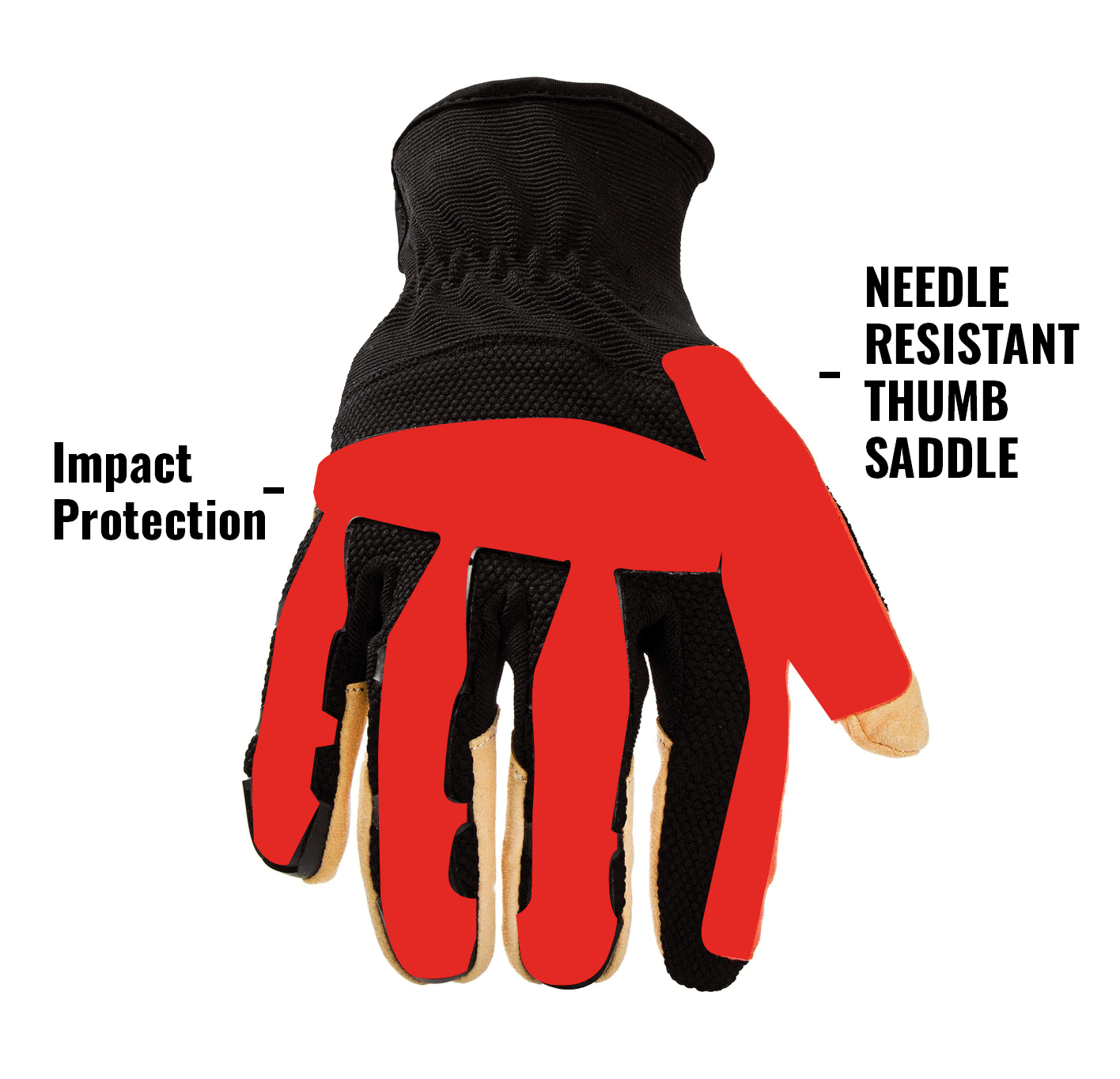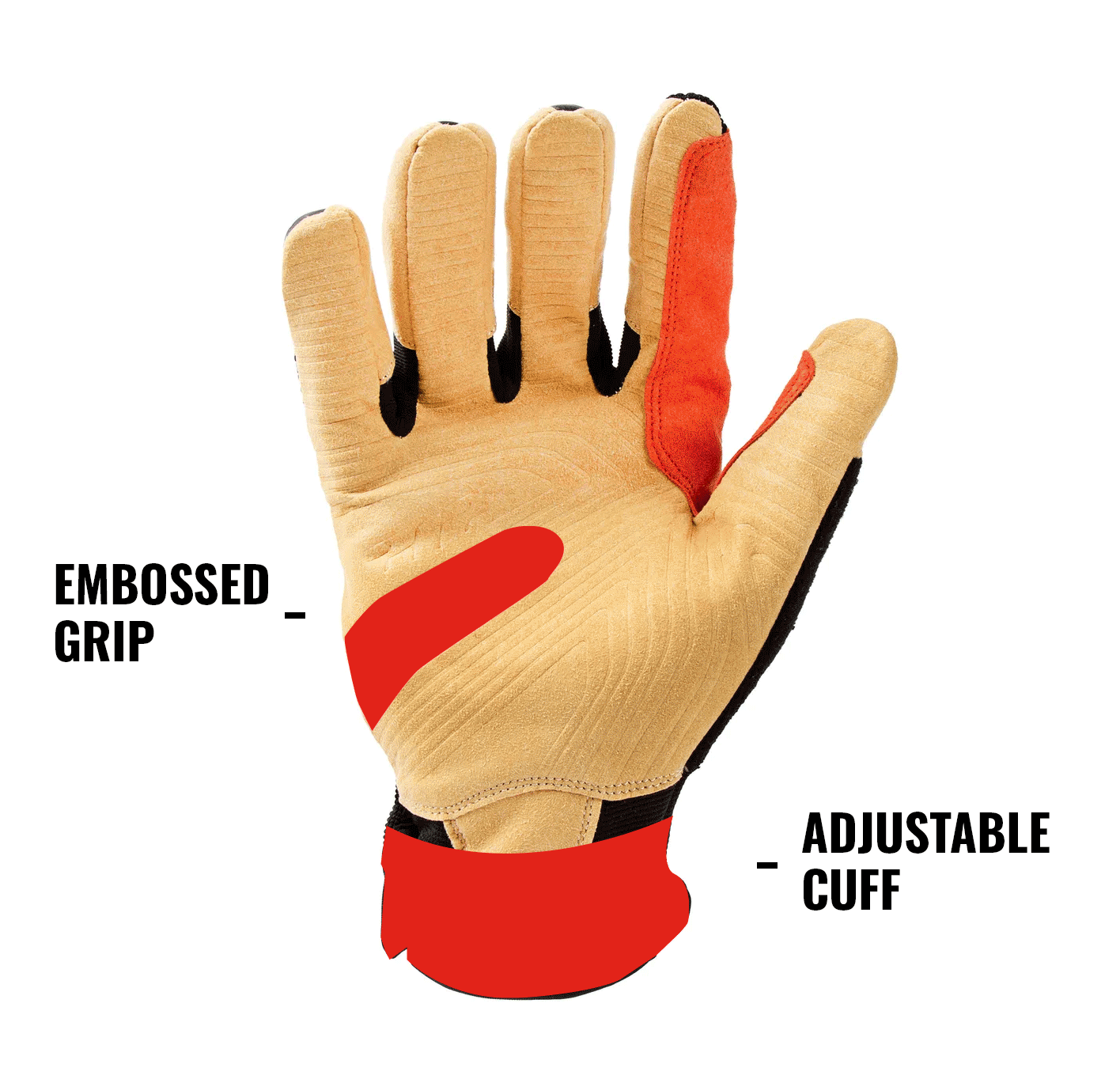 Embossed Grip
Namar palm material provides flexibility and dexterity and is built to withstand 4,000 or more Taber abrasion cycles making this glove nearly as tough as you
Adjustable Cuff
The glove material is rated C3 for EN 388 cut resistance to protect you from nicks and cuts
Abrasion Resistance

Puncture Resistance

Impact Resistance

Comfort Level

Breathability

Glove Toughness

Grip Level

Dexterity Level